PRICING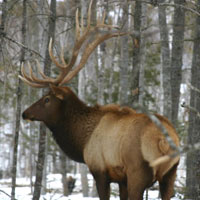 Fallow Deer:


Does 90lbs±
Spikers
3 year olds/ starting to web
Trophies



Elk:


Cows
Spikers
Younger 4x4 & 5x5 (2½ years)
Older 4x4 & 5x5
Trophies



Red Deer:


Does 150/200 lbs±
Spikers
Young 4x4
Young 5x5
Older 5x5 & 6x6
Trophies



Buffalo

:
Cows and young bulls
3 year olds
4 year olds
Bulls Only 5 years and up


Game Ranch Hunts include 2 days hunting, 1 night stay, transportation, guide service, and home cooked meals.

*All prices are dependent on the animals size and age. Your guide will tell you what all animals cost, so there is no guessing.